AMSOIL published the first edition of the Las Vegas Taxi Cab Field Study in April 2013. Results demonstrated the excellent performance of AMSOIL synthetic lubricants in severe-service commercial applications operating in the searing Las Vegas heat. The original transmission accumulated more than 102,000 miles on a single fluid change.  To even further test the capabilities of AMSOIL:

AMSOIL Signature Series Multi-Vehicle Synthetic Transmission Fluid was installed in another taxi that was operated for 12,891hours (183,705 miles) – 3X original equipment manufacturer recommendations – on a single fluid change.
Those results are presented in the
G3118 Las Vegas Taxi Fleet Field Study
along with the engine results from the first edition of this study.
Taxis are notoriously hard on lubricants due to excessive idling and constant stop-and-go driving loaded with passengers and cargo. Las Vegas summer temperatures added to the challenge, topping 100° F.
Given the unusually high amount of idle time, maintenance intervals were determined in hours rather than miles. AMSOIL Signature Series 0w20 was changed every 900 hours which would equal about 15,000 miles of normal passenger car driving.
These vehicles can be considered severe service and were operated continuously. Vehicles were only turned off for fuel and driver changes.
Read the entire Las Vegas Taxi Cab Field study to gain a better understanding why choosing AMSOIL for your vehicles and equipment is the top choice for protection, reliability and vehicle performance.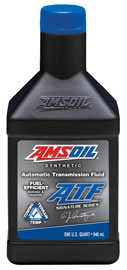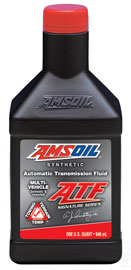 Attention Fleet Owners:
Register today for a fleet account to receive special discounts on AMSOIL products.
Shop owners:
Become an AMSOIL Retailer to sell or service with AMSOIL products.
or
Become an AMSOIL Dealer for $15 or preferred customer for $10
AMSOIL manufactures several automatic transmission products. Consult your owners manual for the proper recommended fluid or visit the
AMSOIL Online Vehicle lookup guide
for oils, lubricants, filters and capacities.