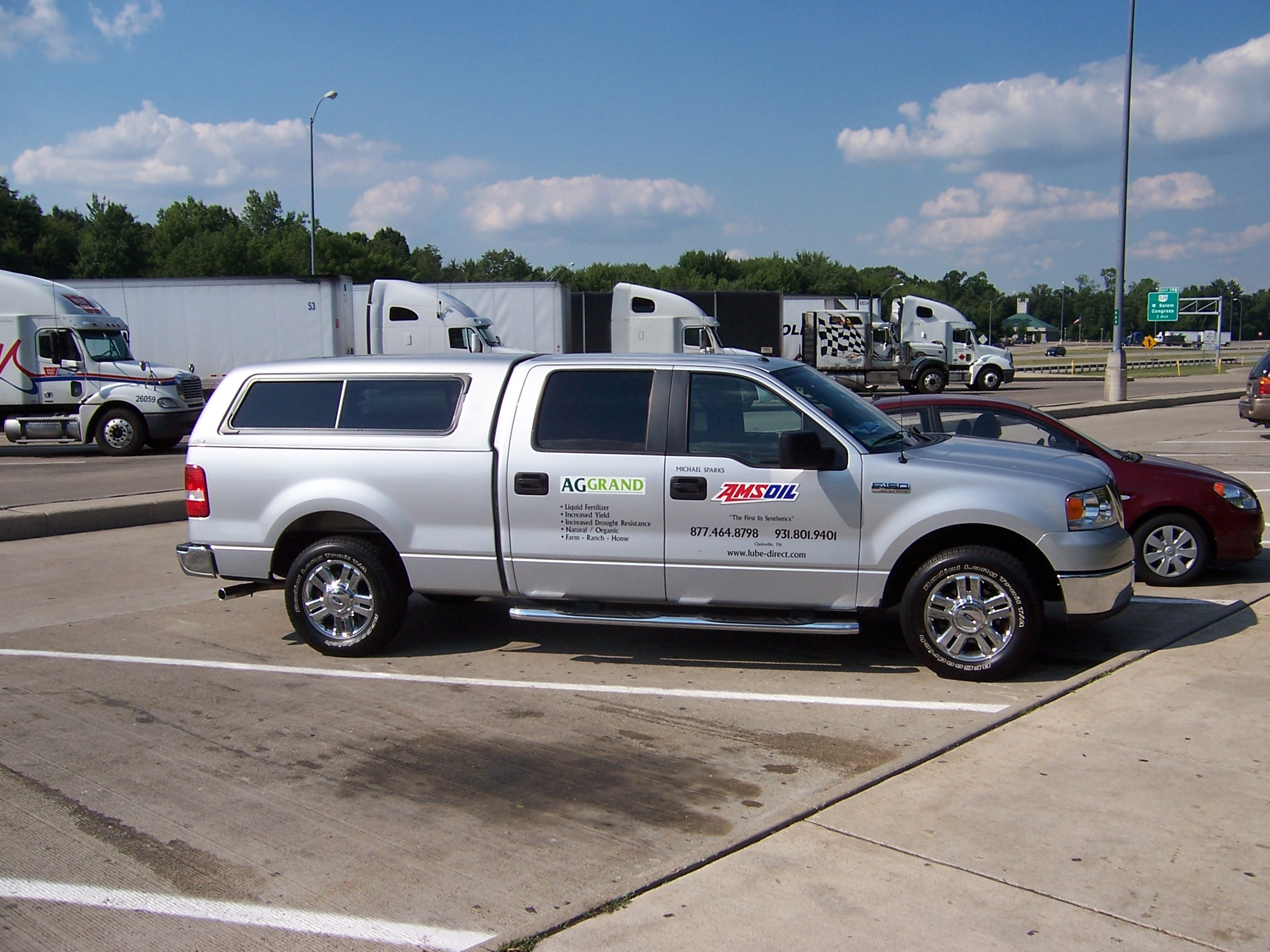 I wanted to have a list of personal products that I use and how I have had success with AMSOIL.
Currently I own a 2008 Ford F150 with a 5.4L V-8. This is the Flex-Fuel model. The primary choice for engine oil in my F150 is the AMSOIL Signature Series 5w20. The owners manual calls for 5w20, and that's a great choice for fuel economy and protection. The signature series 5w20 is AMSOIL's premier product, providing top performance and protection for extended drains up to 25,000 miles or one year.
Other engine oils that I have used in my F150 are the 
AMSOIL XL 5w20
. This product is designed as an option for those that would like to stay within a shorter drain interval of 10000 miles. I initially used this product after the factory fill oil change at 3000 miles. I ran the XL 5w20 for 7000 miles then switched to the Signature Series 5w20.
My choice for oil filter is the AMSOIL EaO11. EaO Filters provide a filtering efficiency in accordance with industry standard ISO 4548-12 of 98.7 percent at 20 microns, while competitive filters containing conventional cellulose media range from 40 to 80 percent efficiency. The recommended change interval is 25,000 miles or one year for normal service.
I use the AMSOIL EaA Air filters. AMSOIL Ea Air Filters rank among the most efficient filters available to the auto/light-truck market. Ea Air Filters' synthetic nanofiber media removes 5 times more dust than traditional cellulose media alone and 50 times more dust than wet gauze filter media. AMSOIL Ea Air Filters have a service life of 100,000 miles or four years, whichever comes first.
The transmission is protected with AMSOIL Universal ATF, which was installed at 10,000 miles. AMSOIL ATF is recommended for 60,000 miles for normal service for cars and light trucks. AMSOIL formulated Synthetic Universal ATF with high film strength (shear stability) and premium anti-wear/extreme-pressure additives (boundary film barrier). AMSOIL Synthetic ATF protects transmissions during severe-duty service.
For the rear differential the obvious choice was AMSOIL "Severe Gear" 75w150. AMSOIL SEVERE GEAR® provides performance beyond that possible with conventional gear oil. These AMSOIL custom products offer superior gear and bearing protection, better friction and heat reduction, increased efficiency and extended service life.
Superior Film Strength
Controls Thermal Runaway
Rust and Corrosion protection
Reduced Operating Temperatures
Improved Efficiency
Longer Oil, Seal, & Equipment Life
Besides the major components in the truck I have also thus far changed over the power steering fluid using the recommended AMSOIL Universal ATF. AMSOIL also makes a specific power steering fluid, but the manufacture suggests the use of ATF in this application. We also changed out the brake fluid using the AMSOIL Dot 3 product. AMSOIL Brake Fluids provide superior high-temperature performance in auto/light truck, high-performance, racing and powersports applications.
AMSOIL makes the best fuel system cleaners call Performance Improver P.I. P.i. improves fuel mileage an average of 2.3% and up to 5.7%
Other products that I use and recommend are :
Metal Protector MP
Heavy Duty Metal Protector
AMSOIL Saber Professional 100:1 Two cycle oil for weedeaters and blowers
AMSOIL Quick Shot Fuel additive for small engines and 2 stroke
AMSOIL 20w50 Vtwin for my Buell Motorcycle
AMSOIL Dominator Coolant Boost
I have used most of the AMSOIL products at one time or another. If you have specific questions about your own personal vehicles and equipment please contact me directly. I would be glad to discuss the proper recommendations with you.
Thanks for stopping by.
Michael Sparks- AMSOIL Dealer / Direct Jobber
www.amsoil.lube-direct.com
931-801-9401