Let us help you get the best for your vehicles and equipment
Welcome
We're Michael and Alecia Sparks! We're authorized dealers of AMSOIL from Clarksville, Tennessee. We can drop ship AMSOIL to any location in the US and Canada. We are committed to you, the customer, as well as our team of AMSOIL dealers that stretch across the US & Canada.
We are your sponsors, mentors, and your friends. We would love to work with you to help you get the most out of AMSOIL products. We are dedicated to helping others succeed. Please look around and find out more about what we offer.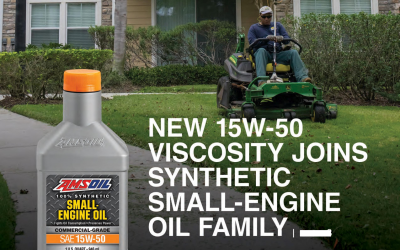 Available June 1, 2021 new AMSOIL 15W-50 Synthetic Small-Engine Oil (SEF) brings the excellent benefits of AMSOIL Synthetic Small-Engine Oil to applications that call for a 15W-50 viscosity oil Maximizes mower life As long time exhibitors at the annual GIE Expo in...
read more