What a banner year for AMSOIL Dealers. As they say the best time to be an AMSOIL Dealer is now. Meaning that things just keep getting better. With more products, more technology, and higher name regocnition the AMSOIL opportunity is the best opportunity for anyone who wants to work with a great company.
Looking back at 2010 AMSOIL released or updated numerous products. Looking back in history AMSOIL started out in 1972 with just one product, 10w40 AMO synthetic motor oil. If you wanted to put AMSOIL in your car you had just one choice. Now going into 2011 AMSOIL has hundreds of products. Products for about every engine, transmission, drivetrain, industrial, fleet or farm operation you can imagine.
Lets take a brief look at those new products.
Synthetic Polymeric Truck, Chassis and Equipment Grease (GPTR1, GPTR2)
Delivers excellent wear protection, performance and extended service life in the severe service, extreme-pressure environments faced in medium- and heavy-duty over-the-road trucks and equipment. Clings tenaciously to metal surfaces and delivers maximum impact/ pound-out resistance, staying in place to seal out water and contaminants and provide a protective barrier between metal components.


AMSOIL Quickshot™ SE (AQS)
Formulated to thoroughly clean varnish, gums and insoluble debris in two- and four-stroke gasoline-powered small engines and powersports equipment fuel systems, restoring peak performance. Effectively addresses performance issues related to ethanol, water and dirty pump gas. Stabilizes fuel between uses and during short-term storage periods. (Winner of the 2011 SEMA Powersports Award )




Dominator® Coolant Boost (RDCB)
Provides quick and effective heat transfer inside radiators and cylinder heads, resulting in reduced operating temperatures, more efficient operation, increased horsepower and quicker engine warm-up times. Robust mixture of corrosion inhibitors effectively protect the radiator, heater core, water pump, cylinder heads, engine block and intake manifold from the damaging effects of corrosion.


Biodegradable Synthetic Hydraulic Oil (BHO)
Designed to provide premium hydraulic fluid performance for demanding applications, while also effectively addressing biodegradability and low toxicity requirements. Its blend of higholeic oils, synthetic esters and customized additives not only protects hydraulic components against wear, but also protects the environment in the case of leakage or spills.
SAE 60 Synthetic Motorcycle Oil (MCS)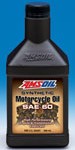 Recommended for Harley-Davidson and big bore motorcycles that require a 60-weight oil. Superior synthetic formulation provides long service life and maximum protection against engine wear. Superior shear stability delivers outstanding protection for high-performance engines and transmissions. No friction modifiers. Wet-clutch compatible.




Synthetic Vehicular Natural Gas Engine Oil (ANGV)
Formulated with higher levels of zinc and phosphorus to deliver superior protection and performance in vehicular and mobile natural gas engines calling for an API CF 15W-40 low-ash lubricant.
Reformulated XL Synthetic Motor Oils (XLM, XLF, XLT, XLO)
Provide better wear control, improved high and low-temperature protection and increased fuel economy compared to conventional oils. Formulated with extended-drain boost technology to provide superior performance for up to 10,000-miles/six months, or longer when recommended in owners' manuals or indicated by electronic oil life monitoring systems.
OE Synthetic Motor Oils (OEM, OEF, OET)
Offer the protection and performance benefits of a high-quality synthetic for OEM-recommended drain intervals. Formulated to provide better wear control, improved high- and low-temperature protection and increased fuel economy compared to conventional oils.
European Car Formula 5W-30 Synthetic Motor Oil (AEL)
Specially formulated for the lubrication needs of European gasoline and diesel cars and light trucks. Blended with advanced AMSOIL synthetic base stocks, premium additives and a broad viscosity rating, allowing motorists to take advantage of the maximum extended drain intervals recommended by European automakers while providing second-to-none protection and performance.
As You see, this business just keeps getting better. Maybe your situation has changed or maybe you just want the best products for your vehicles or equipment. AMSOIL is the leading supplier of top quality synthetic lubricants, filters and automotive accessories. AMSOIL also offers a leading edge business opportunity for anyone interested in changing their financial future.
Contact Michael Sparks directly for questions, customer service or to order products at the best prices and delivery.