MAKING MEMORIES ON 6,700-MILE HARLEY* RIDE
When you take a road trip on your Harley, you want to know it's going to make the trip. And there's nothing like a road trip to test the mettle of AMSOIL products. Dealer Todd Bleecker of Mayville, Wis. took that road trip and tells a great story about AMSOIL synthetic lubricants.
Last July, three generations of Bleecker men set out on an adventure that took them more than 6,000 miles, riding Harleys and taking in the sights. Todd was accompanied by his father, Richard, and son Gage, 12.
"We made it to Alaska via the famous Alaska Highway," said Bleecker. "We saw some beautiful sights. (We) rode in rain, hail, sunny skies and freezing rain. We made lots of memories with three generations along for the ride.
"On our way back, we went through Sturgis (S.D.) during the rally. My wife, Andrea, rode her own motorcycle out to meet us. We saw Devils Tower, buffalo (bison) at Custer State Park, went to Mt. Rushmore, lots of riding and beautiful weather. All in all it was 6,700 miles and 16 days of motorcycle adventures."
Bleecker is a long-time user of AMSOIL products. "I've been using AMSOIL in everything I own for some 20 years now," he said. He registered as a Dealer in 2012. He uses AMSOIL 20W-50 Synthetic V-Twin Motorcycle Oil and AMSOIL Synthetic V-Twin Transmission Fluid in his Harleys and his father's. He installed AMSOIL Shock Therapy® Suspension Fluid in the front forks of his bikes.
"I did break in the new motor on my Harley with AMSOIL Break-In Oil, and drained and refilled with the 20W-50 V-Twin Oil. Bleecker, whose day job is in aircraft maintenance, also runs a small hobby motorcycle shop, Mayhem Powersports.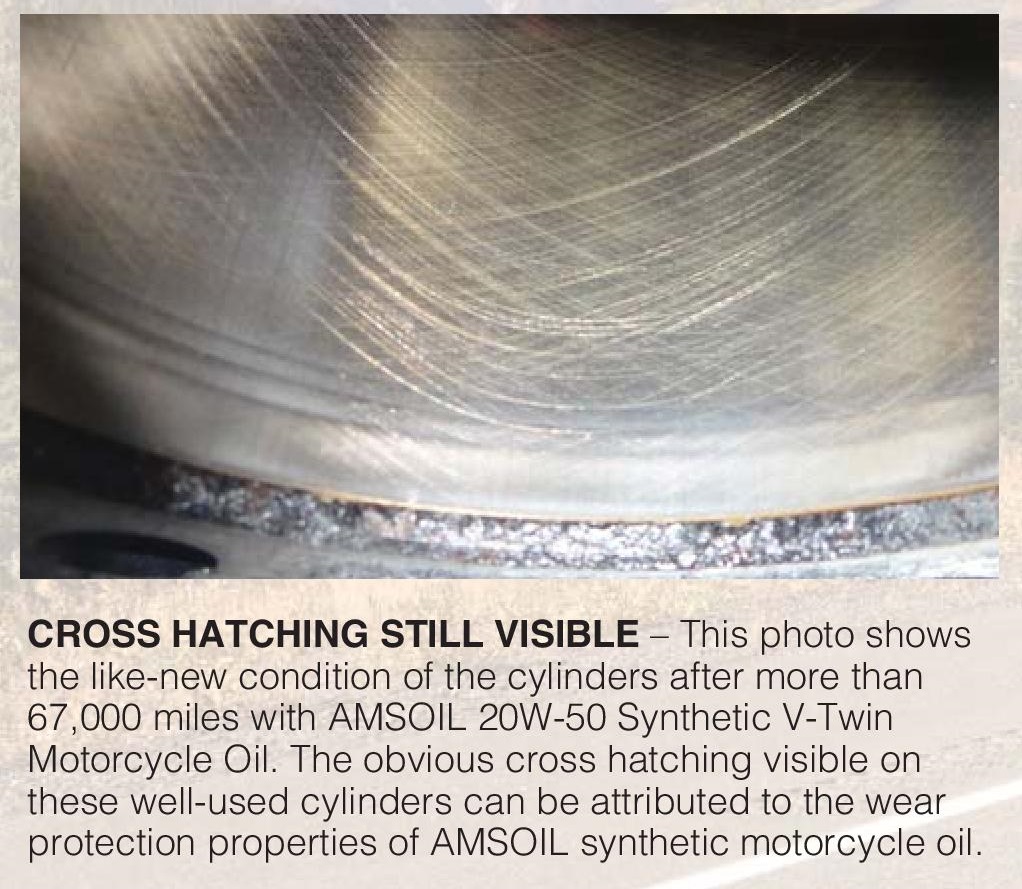 "People usually really like to hear from me about the products," he said. "I think it's because of my past education (aircraft maintenance was very in-depth to science of oils), which helps me understand more specific details and offer explanations to questions.
"Also, I've got a lot of first-hand experience with trips and the wrenching I do. My typical approach is I'll just ask what they are using and then tell them what I know." The Bleeckers had traveled from southern Wisconsin by motorcycle (without trailers) to Lloydminster, Saskatchewan, Can. when Todd's bike experienced a valve spring collapse. "In defense of my Harley-Davidson, I have been running .575 lift cams for 52,000 miles or so now. That can't be easy on the valvetrain," Bleecker said. "Upon returning home, I made it a point to get my engine reworked, being concerned about the other three valve springs failing. I always do all my own work on my bike. I removed my cylinder heads to have them ported and polished, (and installed) bigger valves and better springs."
"I've been using AMSOIL in everything I own for some 20 years now."
What he discovered when he broke down the engine was a surprise. "Once I removed the factory 103 c.i. cylinders I was pleased to see that AMSOIL did such a good job of protecting my cylinders that the original cross hatching was still more than visible," Bleecker said. "That's 66,853 miles of AMSOIL on my 2011 Harley-Davidson Street Glide. The only reason I decided to pull the cylinders was to install a 110 c.i. big bore kit.
ENGINE REBUILT – Dealer Todd Bleecker ran AMSOIL lubes in his 2011 Harley-Davidson Street Glide with the factory 103 c.i. cylinders for more than 60,000 miles before he rebuilt it with a 110 c.i. big bore kit.
"Had I known they were still in this condition I would have probably kept them installed. Be that as it may, I am going to keep these cylinders on the shelf and just tell the story again in the future. After all, AMSOIL and those cylinders have taken me to nearly 67,000 miles and 27 states."
When his cousin bought a new truck, Bleecker offered to get him AMSOIL products when he was ready to change the fluids. His cousin asked why AMSOIL was so much better. "I walked him into the garage and showed him the two cylinders pulled from my Harley. He said 'sold.' Five-minute conversation. New customer."
What's next? "We are planning our next trip," Bleecker said. They plan to head to the San Diego Zoo and up the coast to the redwood forest and Mt. Hood, then back to Sturgis on the way home.
While your hanging out this winter itching for a ride and making plans for that epic trip next summer, consider switching to AMSOIL Motorcycle Oil and Lubricants for your bike. The proof shows that AMSOIL protects!
No matter what kind of bike you ride. We have products for you! Check out the AMSOIL Motorcycle Oil Page or contact us for recommendations. We'll be glad to assist you!
Don't forget about the Preferred Customer Program. Preferred Customers save up to 25% and earn Perks on every purchase.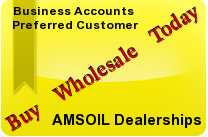 *All trademarked names and images are the property of their respective owners and may be registered marks in some countries. No affiliation or endorsement claim, express or implied, is made by their use. All products advertised here are developed by AMSOIL for use in the applications shown.