The American Automobile Association, aka AAA confirms through an extensive study that synthetic engine oils are nearly 50% better than conventional oils.
As AMSOIL dealers, we've been educating customers for years on the benefits of synthetic oils and how using synthetic lubricants in your vehicles can drastically increase protection and performance. Now that information has been confirmed in a recent 2017 engine oil study conducted by the AAA.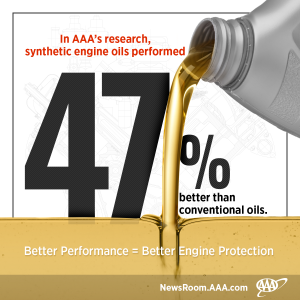 Read original article:  AAA Spills the Truth on Oil Changes
AMSOIL since 1972 has been helping educate consumers on the advantages of synthetic motor oils and lubricants. Known as the "First in Synthetics", the company became the first commercial available API designated passenger car motor oil on the market. The because of the nature of AMSOIL synthetics, the original 10w40 motor oil was suitable for all temperature ranges. Prior to synthetic oils, conventional oils had to be changed seasonally in order to perform at the expected given temperatures. Thinner oils for winter and thicker oils for summer protection. With AMSOIL their oils covered viscosity grads of 10, 20, 30, 40 and even 50 with one product.
Now with modern engine oils we are seeing viscosity grades of 0, 5, 10 along with a muti-viscosity of 20-30-40 etc. Many modern viscosity oils can only be achieved by blending synthetic oils into the formulation The problem we see when "synthetic blends" come on the market is how much is a customer paying compared to how much synthetic protection is actually in the bottle. Most consumers would naturally think it's a 50-50% blend of conventional and synthetic. In most cases this isn't even close to the truth. Synthetic blends can have as little as 10% synthetic. We always advise to stay clear of synthetic blends.
Along with the AAA article they also published 2 PDF documents that spell out key facts as well the 59 page report with the findings of the conventional vs synthetic oil study. The report contains some interesting facts on motor oils, history, design and performance features.
 We will send you a copy of the AAA Engine Oil Research article in PDF. Click the image below to get your copy.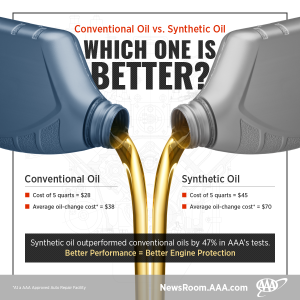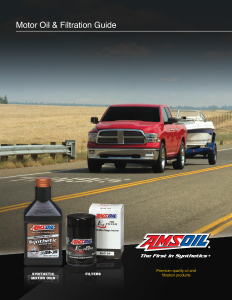 AMSOIL also has a great document called "Motor Oil and Filtration (G-52) also available in PDF. This educational brochure helps consumers understand what motor oil is and what it does. The brochure also educates customers on oil filtration products, including bypass filtration.
In the AMSOIL Motor Oil and Filtration Guide you will learn:
What is a motor oil?
What a Motor Oil Must Do?
Classification Systems
How does motor oil become contaminated?
What causes engine wear?
How do you stop engine wear?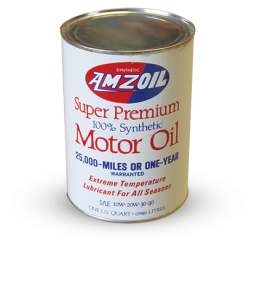 Many people state that cost is one of the reasons for not choosing synthetic motor oil. With AMSOIL that has never been an issue, besides pioneering synthetic oils, AMSOIL also has been recommending extended oil drains since 1972. Matter of fact the first bottle of engine oil states clearly recommended for 25,000 miles or one year oil changes. Though this isn't something new, many customers are skeptical of extended drains. With that AMSOIL offers choices, from our OE (Original Equipment) recommendation to our Extended Life (XL) line with a 10,000 mile or 6 month oil change interval.

For those already in the know the value of using synthetic oils good for you. We're here to help educate those that have not yet begun to  use synthetics. Check out the amsoil.com article Conventional vs Synthetics
As always we are here to help you find the right AMSOIL products for your vehicles and equipment. By choosing to work with us you know you are getting the best in customer service along with over 17 years of lubrication and filtration experience.
We want you to purchase AMSOIL at the best prices available. Be sure to check out our page on Buying Wholesale.