Over the last several years, many high end and high performance automotive manufactures have started recommending synthetic motor oil. This first started with the Chevrolet Corvette that recommended Mobil1 as factory fill. Since then other manufactures like BMW, Mercedes, Audi and other European auto brands called for synthetic oils from the factory. In the latest recommendation Ford has started recommending synthetic oil in a 5w50 viscosity for the SVT, GT500 and the Boss 302 mustangs as well as other SVT engines.

Introducing AMSOIL 5w50 100% full synthetic motor oil specifically designed for high performance engines. This new product carries the Ford WSS-M2C931-C (Mustang).
With AMSOIL you are getting the best engine protection available.
Features include:
Best Engine Protection
Maximum Fuel Economy
Extended Drain Intervals
Keeps Pistons Clean
Extreme Temperature Performance
Reduces Oil Consumption
Emissions Protection

While other lesser quality synthetics can boil off at high temperature or shear to a 40 weight or even a 30 weight in just 1500 miles, AMSOIL will hold it's viscosity over a long period of time and up to 25,000 miles or 1 year.
Just in case you were wondering can AMSOIL 5w50 be used instead of the Ford Motorcraft product, here is an excerpt from the GT500 owners manual:
From the 2014 GT500 Supplement manual:
ENGINE OIL RECOMMENDATION
Use Motorcraft® SAE 5W-50 full synthetic or an equivalent SAE 5W-50 full synthetic oil meeting Ford specification WSS-M2C931-B. Do not use supplemental engine oil additives, cleaners or other engine treatments. They are unnecessary and could lead to engine damage that is not covered by Ford warranty.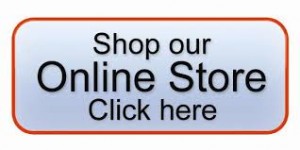 AMSOIL products are sold by independent distributors. We would love to become your servicing dealer. Contact us directly for the best pricing and deliver for AMSOIL products in the United States and Canada.
AMSOIL Dealerships available. Earn money on the products you use and recommend to others! Learn more by clicking the Buy Wholesale Link!