New AMSOIL Product Launch- AMSOIL Injector Oil (AIO)
Based off the idea of providing a quality synthetic product at a fair price, AMSOIL has taken their tiered car oil line concept (OE, XL, and Signature Series) to the 2 cycle boating and snowmobile market. After doing market research, AMSOIL realized that many boaters and snowmobile enthusiasts wanted something that costs less and still outperformed the competition.
The history and reputation of AMSOIL has always been to provide the best products available to consumers in the marketplace.  AMSOIL has always delivered top quality products to consumers who demand the highest performance in the lubricants they use for their engines. For the highest protection and performance, the snowmobile market's premier oil is Interceptor and the marine market's top performer is HP Marine.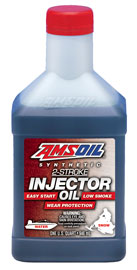 Introducing AMSOIL Injector Oil AIO.
AMSOIL Synthetic 2-Stroke Injector Oil (AIO) is the product targeted for the casual/recreational boater and snowmobiler. It is also the product positioned perfectly for retailers that cater to these customers. AMSOIL AIO is competitively priced, has all-season multi-application recommendations, and has AMSOIL proven performance.  These customers might not be interested in the maximum performance of Interceptor, but are still looking for a quality synthetic 2 cycle lubricant for their boat or snowmobile. This is for customers who want a lower priced product that will ensure their equipment is protected, performs well and will last. Also, some AMSOIL customers don't want to buy separate products for their snowmobile and marine needs. They may want the convenience of one product and a lower price.
Now the choice is yours. You don't have to settle for a lower quality brand from a big box retailer any longer. AMSOIL Injector Oil is the perfect choice for cost conscious  consumers who still want quality and still want synthetic performance, but at a lower cost. AMSOIL has given consumers a choice by offering AIO to those customers who are not ready to move up to Interceptor or HP.
Choosing the right AMSOIL 2 cycle product for my application
Note, when trying to decide which 2 cycle product for your boat or snowmobile remember that the Interceptor and HP Marine are the top of the line choices for the highest protection and performance.
AMSOIL INTERCEPTOR® provides specialized protection for today's specialized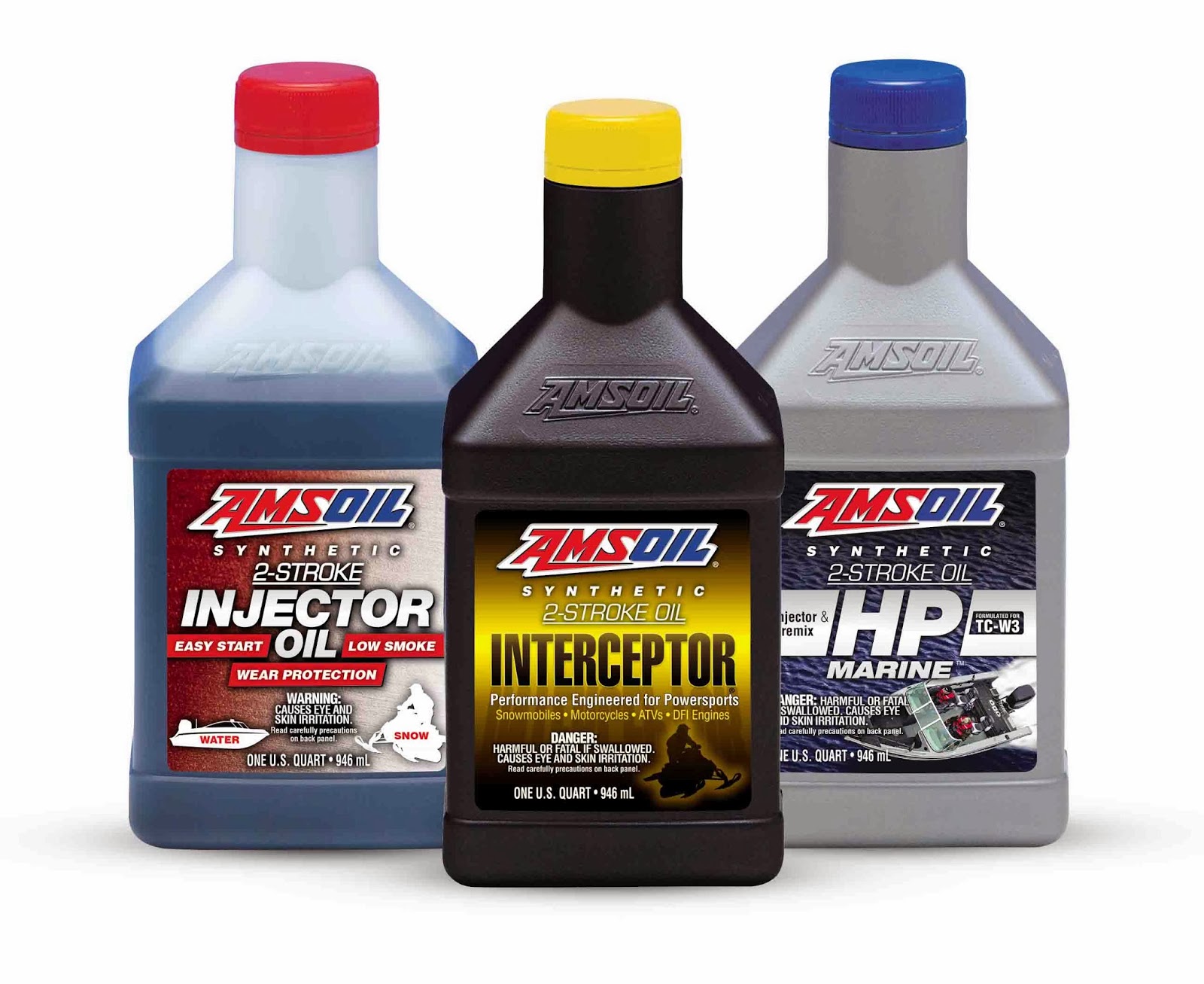 engines. It targets avid snowmobilers and enthusiasts for whom riding is a way of life and who want the ultimate protection for their machines.
AMSOIL HP Marine delivers advanced performance and low aquatic toxicity in marine two-stroke engines. It is recommended for Evinrude® E-TEC® engines programmed to the lean-mix setting. Synthetic 2-Stroke Injector Oil is a high-quality oil for those who don't necessarily need the advanced protection of INTERCEPTOR or HP Marine™.
If you own a boat or snowmobile, or any other 2 cycle piece of equipment for that matter, and haven't tried AMSOIL 2 cycle products because of cost now you, too, can experience the performance of a synthetic 2 cycle oil with the most trusted name in synthetic lubrication for over 40 years. Trust AMSOIL for all of your lubrication needs.
AMSOIL Injector 2 Cycle Oil will:
Reduce wear and maximize engine life
Reduce engine deposits and burn clean
Increase cold temperature performance
Protect against rust
Pour at -60 F.
Use as AMSOIL Injector oil as injection oil or 50:1 pre-mix (2.6 oz. per U.S. gallon of gas).
AMSOIL Synthetic 2-Stroke Injector Oil is compatible with most conventional and synthetic two-stroke oils; however, for best performance, mixing oils should be minimized.
Do you own a retail business that services and sells related parts and equipment for motorcycles, ATV's, Boats, and Snowmobiles?
Would you like to get set up as an AMSOIL retailer, or even better yet, become an AMSOIL dealer?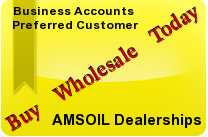 Retailers can increase profits with AMSOIL. Buy at wholesale, sell at retail. No minimum orders. Factory direct ordering. As your AMSOIL Servicing Dealer, I promise to help you with all orders and customer concerns. Retailers enjoy great profit margins and repeat business. AMSOIL brand recognition is very strong in the powersports market place. Contact us for a free AMSOIL Retailer kit or inquire about becoming an AMSOIL Dealer.